About project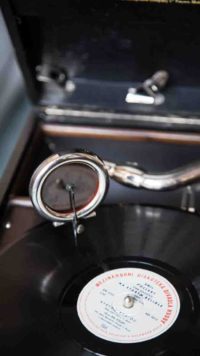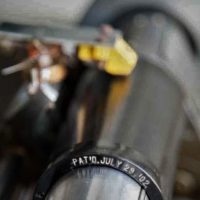 The project addresses problems facing cultural heritage institutions, resulting from the lack of standardized procedures for the long-term protection and accessibility of audio content stored on media that can not be played by conventional technologies.
Solutions will be demonstrated on two types of historical media, focusing specifically on phonograph cylinder and on 25 cm standard gramophone records. As these are the oldest recording media, the sound recordings stored on them usually have a high historical and cultural value and original reproduction technology is often inaccessible.
Our main objective is to develop, test and implement appropriate procedures to address the complex issues of long-term protection and access to audio stored on historical physical media, in line with international standards and practice, and based on existing research in the field.
find out more about the inner workings of New Phonograph
WORKFLOW


Selected collections of the National Museum and other collaborating institutions focusing on phonograph cylinders and standard gramophone records.
On this page you will find the current library standards for audio documents, with a selection from both Czech and English-language papers. The list will be updated on an ongoing basis.
On this page, we provide an overview of the most interesting publications, studies, articles and presentations on audio documentation issues that are publicly available. In the sections below, after clicking on individual titles, you can find links to the literature and presentations themselves.
Here you will find answers to frequently asked questions related to digitising audio. Questions are divided into three categories: The first answers questions about the project, the next focuses on the issues facing audio documents, and the third covers opportunities to engage more closely in the project's activities. If you can't find an answer to your question here, please get in touch.
recordings we have digitized
Recordings

Katalogové číslo nahrávkyMatriční čísloDatum
Kde domov můj
69091-A11113. 06. 1916
Českou národní hymnu zpívá Emilio Blažević s doprovodem King's Orchestra. Nahrávka vznikla roku 1916 v New Yorku.
Duet z opery Prodaná nevěsta
63622-A22220. 00. 00
Hanna Foerstrova a Bohumil Pták zpívají dueto Vaška a Mařenky z opery Prodaná nevěsta od Bedřicha Smetany s doprovodem King's Orchestra. Nahrávka vznikla roku 1912 v New Yorku.
HAVE YOU FOUND OLD RECORDINGS AND DON'T KNOW HOW TO PROCEED?
 Write to us and we will gladly offer advice.
Work team


the most interesting of the current events
News