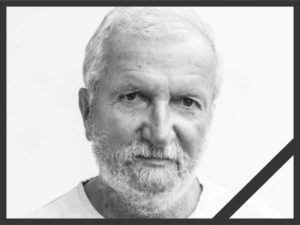 Dear friends and colleagues,
I am sorry to inform you that Gabriel Gössel passed away on Thursday April 2nd morning from long-term health complications, at the age of seventy-six.
A beloved friend, colleague and mentor to many of us, it deeply saddens me to make this announcement. I have been asked on behalf of Gabriel's wife Eva, to let you know that he died peacefully in her arms at their home in Prague.
Gabriel's passion and knowledge as a collector was immeasurable and his work made sound preservation a key issue in the Czech Republic. We have lost an exceptional person and it will be difficult to come to terms with his absence in our lives.
With regards,
Filip Sir